If you have a newer model Smart TV, you may wonder if you need an android box if you have a smart TV. The answer is not always clear-cut, but there are some benefits to having an Android box that can make your streaming experience even better. Let's take a closer look at what those benefits are.
An Android box is a small device that plugs into your TV and gives you access to streaming content, like Netflix, Hulu, and Amazon Prime. But do you need one if you already have a smart TV? Here's what you need to know.
Do You Need an Android Box if You Have a Smart TV
The short answer is: it depends. If you have a newer model Smart TV, it already has many of the features offered by an Android box. However, there are still some benefits to having an Android box, like being able to customize your streaming experience and access to a wider range of content.
Customize Your Streaming Experience
One of the big benefits of having an Android box is the ability to customize your streaming experience. With an Android box, you can install apps like Kodi, which gives you access to a wide range of content, including movies, TV shows, live sports, and more.
You can also customize the interface of your Android box to suit your needs better. For example, you can install a custom launcher that gives you quick access to your favorite apps and content.
Access to a Wider Range of Content
Another benefit of having an Android box is accessing a wider range of content. While most smart TVs come with popular streaming apps pre-installed, there are still some gaps in content that an Android box can only fill.
For example, if you want to watch live TV, you likely won't find it on your Smart TV. You'll also not find all the content you may want to watch on your Smart TV, like movies and sports.
With an Android box, you have the option to download third-party apps like Hulu and Amazon Prime and access a wider range of content… including live TV. Some of these apps may be available through your smart TV, but not all are.
Which Android Box Should You Buy?
Many Android boxes are available on Amazon and at various online retailers and in-store electronics stores. So let's take a look at some of the most popular Android boxes available today and their specifications to help you make an informed decision.
Amazon Fire TV Stick: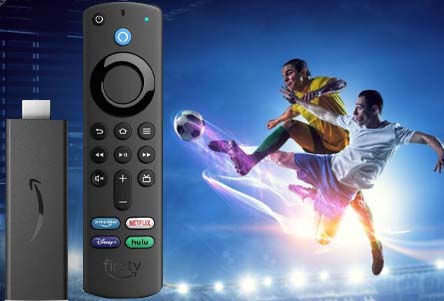 This is probably the most popular media streamer box for Android devices. It has nearly all the features people have come to expect from an interface like Netflix, YouTube, Hulu Plus, Sling TV, and even Amazon Instant Video. The only major app that this box does not have is Google Play (although Amazon is seriously wooing Google to offer its services on the device). Some people have complained that the Fire Stick is a little slow, and the remote control requires line of sight to work with some games. It's a good choice if you're looking for one of the top Android TVs today, but it's a little pricey at $99.
Raspberry Pi 3: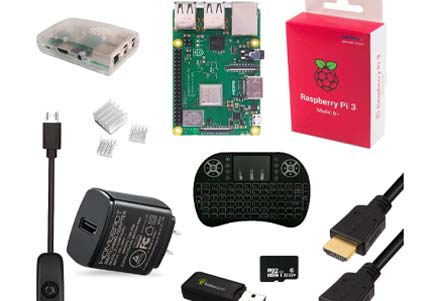 This is not a media streamer like its competitors like Fire TV or Roku. People who buy Raspberry Pi 3s are hobbyists who like to build projects from scratch. The Raspberry Pi does not have a rich library of streaming services. This may be why the user interface has been called "clunky" and "difficult." The Raspberry Pi is an open-source system, so you can always install your favorite media streaming app if you're willing to do some tinkering.
If you're looking for something more affordable but still provides great value, look at MI-BOX MXQ Pro Android TV Box. It's one of the best android boxes on the market today. It features support for Android OS 5.1 and Google Chrome OS, which will make it as smooth and seamless as possible when browsing through your favorite apps and media content from Google Play TV & Movies or Netflix. MI-BOX MXQ Pro Android TV Box comes pre-installed with the latest version of Android OS 5.1, based on the mature Linux Kernel 3.10, making it very safe to use.
What About Streaming Services?
Installing third-party apps on Android TV boxes is a completely different story as we need apps that support Google Play Service, and each app will require a certain number of permissions (some apps may need little or no permissions). Many of these third-party apps aren't available in multiple regions, so you will have to check each one individually before purchasing it or trying it out.
This guide is meant to take you up and running with almost any TV box or stick on Android and provide you with the resources to know what apps are available in your country. Check out how to screen mirror a non smart TV? 5 Easy Methods
Android TV Boxes on Amazon:
For those looking for a physical media streamer box with better reliability, there are the Amazon Fire TV Stick and the Roku Streaming Stick. These devices are easily available online. However, they cost much more than the above options.
What are the differences between an Android TV box and smart TV?
There are a lot of features that come with smart TVs, but they all stem from the fact that they have integrated apps. For example, if you have a smart TV, you can play games through it. You can stream content from other sources like Netflix or Hulu. You can also use your phone as a remote to control your TV set. This is what sets apart Android boxes and smart TVs. Since Smart TVs already come with many pre-installed apps like Amazon Prime Video, Netflix, and Chromecast built-in, what you get for your money is content streaming capabilities and some visual changes to an otherwise standard television set.
On the other hand, the Android TV box is a complete system in itself. It comes with preloaded apps and services like Netflix, Amazon Prime Video, Sling TV, YouTube, etc., and allows you to stream content from all of these apps at once. It also lets you download apps outside of the Google Play Store, which means that you can add apps not available on the Play Store to your Android TV box. You can also do all this without an Internet connection as it features an app called Downloader, which lets you download APK files over Wi-Fi or cable networks.
Though Smart TVs are great in their way, most of them have to be connected to the Internet for almost anything you want to do on them. That is why many users prefer Android TV boxes, as they provide a similar experience without an Internet connection.
What are the similarities between the Android TV box and the smart TV?
Both Android TV boxes and smart TVs can stream content from popular content providers like Netflix, YouTube, Hulu, etc. They can run apps and games downloaded from various app stores like Google Play Store or Amazon Appstore. Some Android boxes even come with built-in Chromecast, which means that you can stream content from your phone or tablet to your television set. Both are also controlled remotely by compatible apps on your phone or tablet.
Is an Android box required for smart TV?
There are many different ways to use your TV today, but most will require an external device or App. With all the wires you have to deal with, this can be a hassle. However, there is one exception: Android TV.
Android TV uses Google Cast technology that allows you to stream content from your phone or tablet directly onto the big screen using WiFi and Bluetooth connections.
Many Android boxes are available on the market, but it is important to note that not all of these are compatible with your TV. If you purchase a device made for a computer or smartphone, it is a chance that it won't work with your TV.
The best way to avoid this problem is to get an Android TV box, which comes as a dongle and connects directly to your TV. This will ensure that it connects correctly, and if you ever buy another television, the box will most likely still work with it. Most of these boxes can also connect to an Ethernet port or the HDMI port of your television. The most popular models are those from Amazon Fire Stick and Google Chromecast.
Conclusion
To sum it up, the answer to the question at the beginning of this post is yes, and you need an Android box if you have a smart TV. This is especially true if your smart TV doesn't come with remote control and relies on a downloadable app to operate it. You may not need to pay as much for another device as you would for a smart TV, but there are a few things to look out for, depending on your needs and preferences. This guide will help you understand what they are to make an informed purchase.