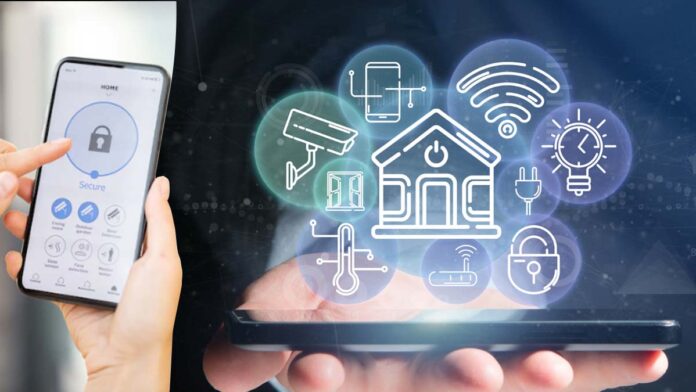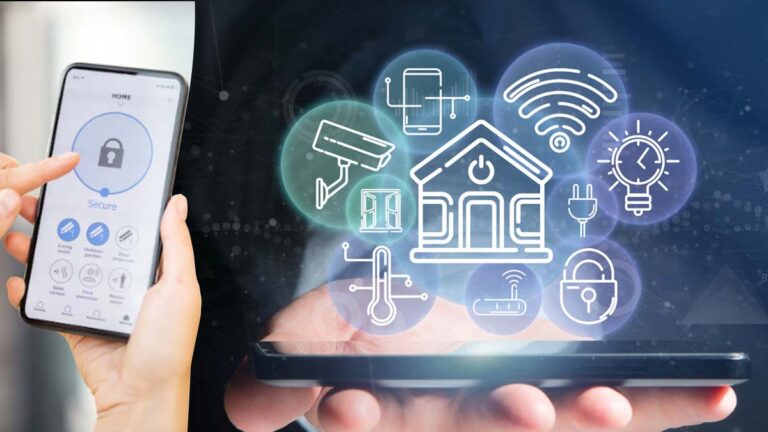 Are you wondering how to install home automation systems? It is becoming more and more popular, with various home-automation platforms available for purchase or DIY installation. A home automation system can easily monitor and control multiple household activities from one convenient location, from light switches to thermostats.
How to Install Home Automation Systems
Home automation systems can be connected to existing communication networks or create their network by installing a hub-and-spoke system. Regardless of the type of automation you want to implement in your home, you must install it correctly to achieve optimum performance and reliability. Follow these steps to learn how to install a home automation system:
Determine Your Automation Goals
Most home automation systems are scalable and expandable. You can add additional devices or sensors to the network as your needs change. It's also important to understand your home's construction and climate conditions to choose the right system for your family. Home automation systems are often designed to monitor a single or a few house rooms. You don't need to worry about things like temperature sensors and humidity monitors constantly flipping out in these cases.
But when it comes to multi-room homes, you may want to consider adding indoor and outdoor temperature and humidity sensors. Another important consideration is power consumption. Many easy-to-install home automation systems come with batteries that can be replaced during the installation process. Others require you to purchase an automated control system (ACT) to serve as a power source. When deciding, make sure to read the documentation and consider your home's power consumption.
Choose the right system for your needs
There are a variety of systems on the market today. To make sure you choose the right system for your home, consider: Is your house wired for electricity? If not, you won't be able to connect loads that use 120V or 240V, such as appliances or computers. Check the documentation to determine what voltages your devices need to work with your new system.
Most home automation systems have at least one button or programmable module that can be programmed to monitor various things, from temperature to light brightness to garage door status. But before you purchase a system, consider the following:
If you have a lot of connected devices that you want to manage, a home automation system can be a very efficient way to do it. If you have other projects or interests that will take up much of your time, likely, automation is not a high priority for you. Learn about how to Improve Home Office Setup for more productivity and efficiency
Determine how you'll be operating your system
The first step to installing a home automation system is determining how you'll operate your new system. There are four main types of home automation systems:
Automation on the remote control
Automation through a web server
Home automation with sensors
Remote control with sensors.
Confirm that your equipment will work with your new system
Many commercial systems have been designed to work with high-voltage home networks. These systems might require you to run an adaptor/wire from the network hub to each appliance or device you want to monitor. If your system is designed to plug into a standard outlet, you may have difficulty communicating with these systems. With some systems, you can programmatically test whether equipment on the network will integrate with your system before installing it. If your kit doesn't work with your new system, you'll need to purchase an ACT to serve as a power source.
Install a home automation hub
A home automation hub is a component that you must install in your home to connect your various systems. There are multiple types of home automation hubs on the market, and you need to decide which one will best serve your needs. A seat offers you several benefits, including:
Easy to set up
Wide range of devices supported
Easy to integrate with existing networks
Easy to use
Manages all your systems from one location
Can be connected to your existing network or created from scratch
Automation doesn't require a lot of soldering
Security is top-notch
Extensive support and help-line
Confirm that everything works as it should
After you buy your home automation system and connect it to the network, it's time to make sure everything is working. Make sure to test various devices in your home to ensure they're working as expected. Here are some common tasks you'll want to monitor and control in your home automation systems:
– lights
– Lamps and lights can be connected to your home automation system to turn them on and off when you're not around. Additionally, you can use smart bulbs to automatically turn on the light when you walk into the room.
– doors
– Determining doorbells and doorbells can be used to trigger automated actions. – locks
– Locks can be used to keep the door from opening when you're not at home.
– thermostat
Set your home automation system to turn your heating or cooling system on and off automatically.
– garage door
– Set your garage door to open and close based on the time of the day.
Monitor and control your home automation systems
Once you've connected your various devices to your home automation system, the next step is to monitor and control them all from one location. This is where a home automation system gets easy. You can plug any device into your home automation system and see real-time data and control options from any device in your home. This also means that you can use your home automation system to manage your entire house remotely.
Set your home automation system to automatically turn your heating or cooling system on and off your heating or cooling system. Respond to temperature or humidity sensors that may be in your home. Change fan speed or schedule to meet your needs. Control lights and appliances from a single location with a smartphone app.
What is needed for home automation?
Many people believe that home automation is simply automating your lights and appliances. However, there is so much more to home automation than that. Home automation can include but is not limited to programmable thermostats, security systems, energy monitoring, lighting control, window treatments, entertainment system integration, and much more.
The beauty of home automation is that it can be tailored to fit each person's needs. For example, someone who works from home might want their shades drawn and lights dimmed when working during the day. Or someone with small children might want a system that alerts them if one of the kids stays too far from home.
What you need to get started with home automation depends on what you want to automate and how much you spend. There are many affordable DIY options available and more comprehensive (and expensive) professionally installed systems.
Conclusion
There are many advantages to installing a home automation system. For example, you can automate almost everything in your house. For example, you can turn on the lights, adjust the temperature, turn on the fans, and open and close the garage door. You can also monitor lights, doorbells, garage doors, A/C units, and more from one location.
You can remotely adjust these systems from anywhere with an internet-connected device. In conclusion, home automation systems are a great way to monitor and control various household activities from one location. It's important to choose the right system for your needs and your family's circumstances to ensure maximum performance and reliability.